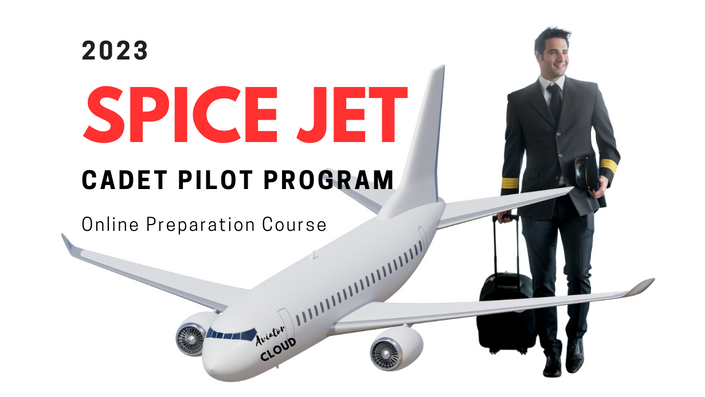 Spice Jet Cadet Pilot Program Online Preparation Course
Ace the Selection: Comprehensive Online Training for COMPASS, CCT, Psychometric Tests, and Interviews in the SpiceJet Cadet Pilot Journey
Watch Promo
The Cadet Pilot Programme by SpiceJet offers an ideal platform for ambitious individuals aiming to soar the skies. This initiative, crafted for those yearning to secure a spot in an aircraft's cockpit, is brought to you by one of India's leading airlines, SpiceJet.
With an impressive 200 aircraft order underway and substantial growth plans as part of the regional connectivity scheme, SpiceJet is poised to revolutionize air travel in India. Concurrently, it presents numerous opportunities for those pursuing a high-flying profession.
The Cadet Pilot Programme not only equips the aviation sector with skilled professionals but also guarantees employment with SpiceJet upon completion of the training. As an added bonus, trainees will receive world-class education at top international institutions, ensuring their career trajectory is on the right path.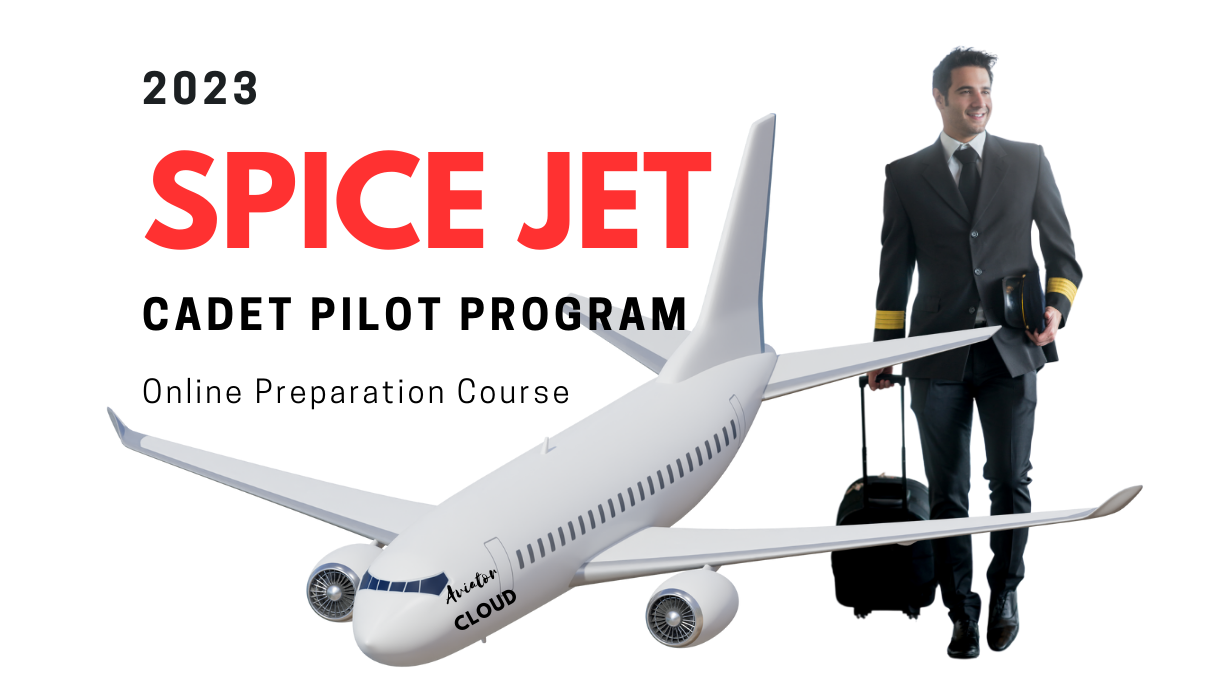 At Aviator Cloud, we recognize the immense potential and opportunities presented by the SpiceJet Cadet Pilot Programme for aspiring pilots. As a leading training and educational platform, we are committed to helping these ambitious individuals achieve their dreams of becoming skilled airline pilots.
Our teaching methodology is designed to provide the necessary knowledge and skills required to excel in the Cadet Pilot Programme. We employ a blend of traditional and modern techniques that are tailored to the unique needs of each student. Our expert instructors, with years of experience in the aviation industry, ensure that our students receive the highest quality education.
To accommodate the busy schedules of our students, we offer online classes that can be accessed from the comfort of their homes. These interactive sessions provide an opportunity for students to engage with their instructors and peers, fostering a collaborative learning environment.
In addition to our classes, we provide comprehensive study materials and resources that cover all aspects of the Cadet Pilot Programme. These materials are constantly updated to reflect the latest industry trends and best practices, ensuring that our students are well-prepared for the selection process.
At Aviator Cloud, we believe in a holistic approach to education. Our guidance and mentorship extend beyond the classroom, offering support and advice throughout the entire selection process. We help students understand the expectations of the programme, navigate the application process, and provide tips on how to excel during the various phases of the selection test.
In conclusion, Aviator Cloud is dedicated to assisting aspiring pilots in achieving their dream of joining the prestigious SpiceJet Cadet Pilot Programme. Through our comprehensive teaching methods, online classes, study materials, and guidance, we empower our students to conquer the skies and secure a successful career in the aviation industry.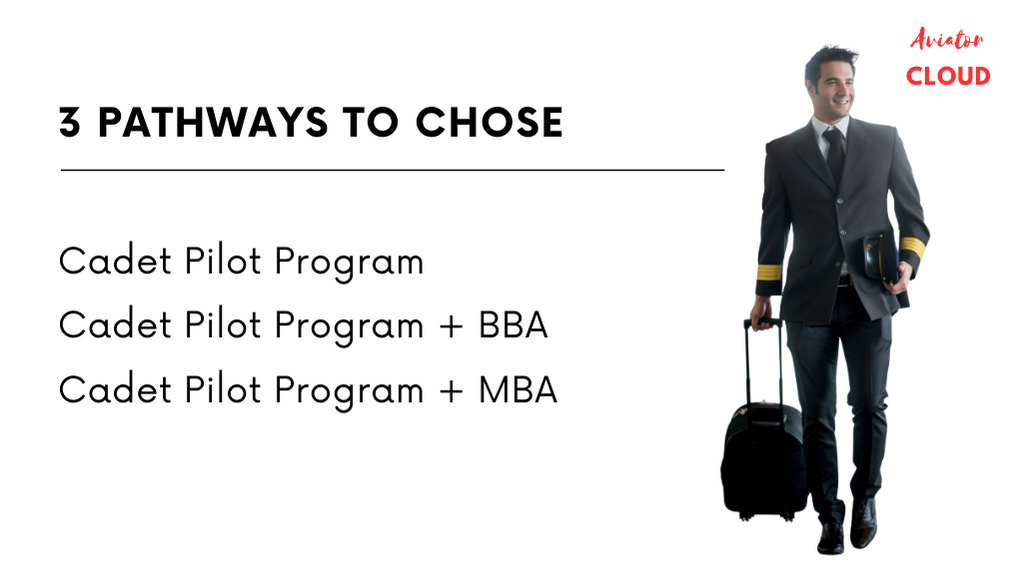 Spice Jet Cadet Pilot Program Selection Phases
Phase
Description of Test
Skills Tested
Duration
Phase 1: COMPASS Test
Computerized Pilot Aptitude Screening System
Multiple-choice questions.
Results shall be announced soon after the test.
Short-term memory (Memory)
Mental arithmetic (Mathematics)
Spatial Orientation (Orientation)
Multi-tasking (Task Manager)
90 Minutes
Phase 2: CCT
All applicants who pass Phase 1 will need to take this test.
This module requires applicant to use a joystick and rudder pedal set connected to a computer.
Results shall be announced soon after the test.
Eye-Hand-Foot Coordination.
The aptitude to fly an aircraft.
10 Minutes
Phase 3: Psychometric Test
Psychometric Test
Personality and psychological suitability for the job of an airline pilot.
60 Minutes
Phase 4: Personal Interview
Personal Interview
Verbal communication skills and personality for the job of an airline pilot.
10 Minutes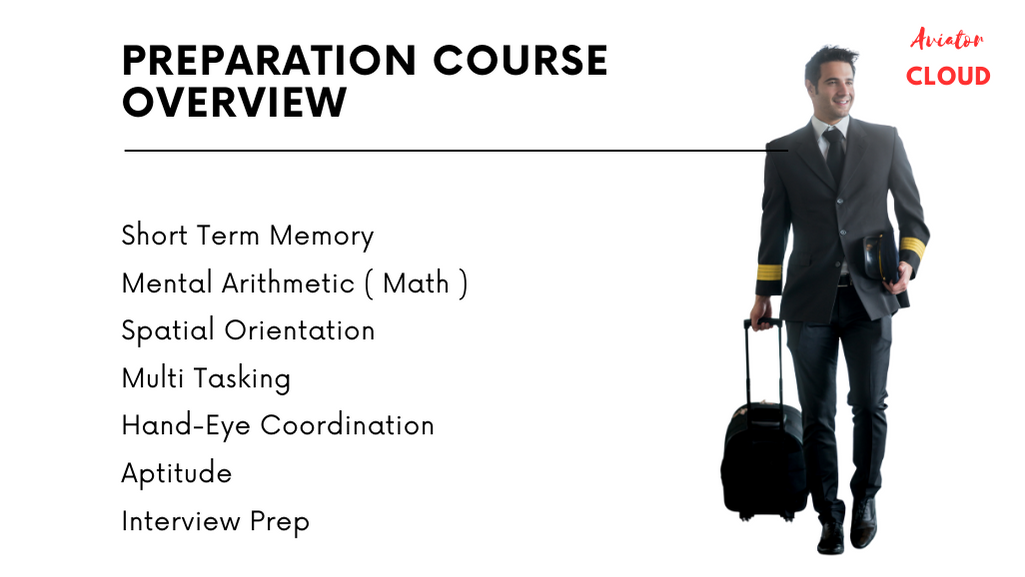 SpiceJet Cadet Pilot Selection Preparation by Aviator Cloud - Curriculum Summary
Introduction to the SpiceJet Cadet Pilot Programme based on the official website.
COMPASS Test Preparation

Memory, Mathematics, Orientation, and Multi-tasking

Complex Control Task (CCT) Preparation

Joystick and Rudder Systems, Coordination, and Flight Aptitude

Psychometric Test Preparation

Personality Assessment and Psychological Suitability

Personal Interview Preparation

Verbal Communication and Personality Development

Final Review and Test-taking Strategies

Comprehensive Review, Time Management, and Stress Relief
In our SpiceJet Cadet Pilot Program Online Preparation Course, we have curated content based on various subjects, ensuring that it is easy to understand and includes numerous examples for the written test. We have organized competitive MCQ questions to enhance your practice, while our essential aviation orientation module is designed to greatly benefit candidates with no prior aviation background. Our course also incorporates online tests to fully prepare you for the upcoming SpiceJet Cadet Pilot assessment test.
A common challenge faced by candidates preparing for the COMPASS test is the lack of clarity on what to do and how to approach it. Our course provides you with guidelines on how to practice online at home using a similar setup to the actual test, significantly boosting your performance and confidence.
The Personal Interview section of our course is designed based on past experiences and successful strategies. We provide you with important questions along with their answers, covering HR-related queries and aviation knowledge questions. We also discuss potential practical responses to help you excel during the pilot entrance interview. Our course offers valuable guidance on how to effectively navigate the personal interview process, ensuring that you are well-prepared for every aspect of the SpiceJet Cadet Pilot Program selection test.
Course Curriculum
Information about SpiceJet Cadet Pilot Program 2022
Available in days
days after you enroll
Phase 1 Compass Test Preparation
Available in days
days after you enroll
Mental Arithmetic - SpiceJet Cadet Pilot 2023
Available in days
days after you enroll
Courses Included with Purchase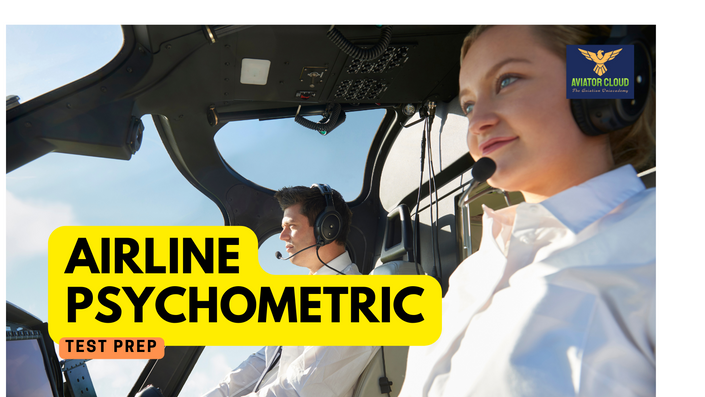 Psychometric Test Prep for Pilots - Airline Pilot Aptitude Test
Prepare your upcoming Psychometric Test for Airline Pilot Recruitment Exam. AIX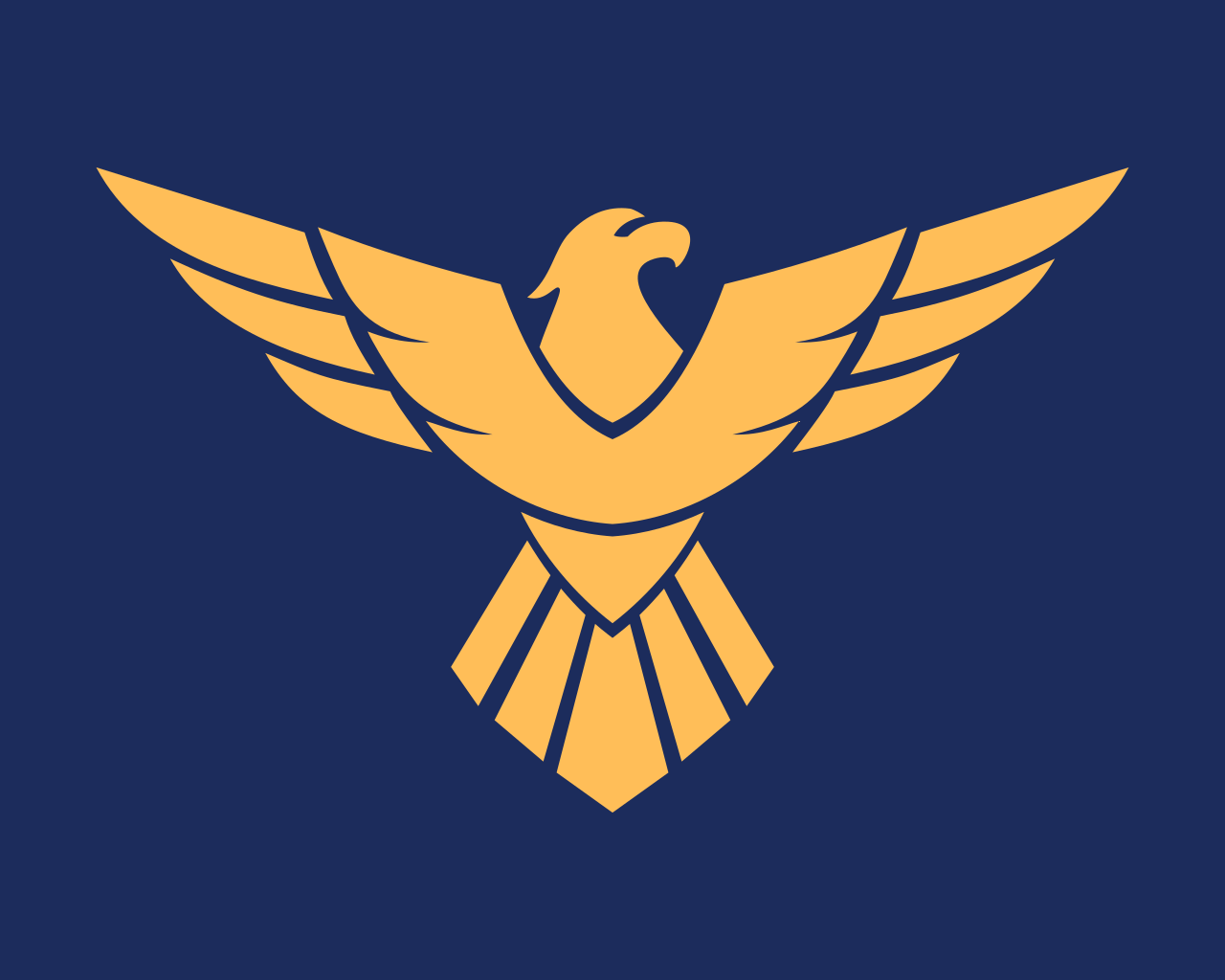 ₹3,500
Original Price: ₹3,500
Frequently Asked Questions
When does the Spice Jet Cadet Pilot Program Preparation Course start and finish?
The Spice Jet Cadet Pilot Program Preparation Course starts now and never ends! It is a completely self-paced online course - you decide when you start and when you finish.
How long do I have access to the Spice Jet Cadet Pilot Program Preparation Course?
How does lifetime access sound? After enrolling, you have unlimited access to this course for as long as you like - across any and all devices you own. Join Now to the Spice Jet Cadet Pilot Program Preparation Course coaching.
What if I am unhappy with the course?
We would never want you to be unhappy! If you are unsatisfied with your purchase, contact us in the first 30 days and we will give you a full refund.
Disclaimer: Aviator Cloud is an independent organization offering the Cadet Pilot Program Online Preparation Course. We are not affiliated with, endorsed by, or connected to SpiceJet in any way. Our course does not guarantee your selection in the SpiceJet Cadet Pilot Program. The Cadet Pilot Program is a wholly intellectual property of SpiceJet, and we take no responsibility for the information we provide in our course. For accurate information, updates, and processes, always refer to the official SpiceJet website. The selection process is subject to change at the discretion of SpiceJet, and the airline reserves all the right to do so. At Aviator Cloud, our primary objective is to assist students in excelling in their preparation for the Cadet Pilot Program selection test.