Contact Us
Feel free to contact us for any course related query and enrolment assistance.
Email Us: [email protected]
Call Us
+917596806052 ( India )
+447476542794 ( UK )
Aviator Cloud Customer Support
We are highly dedicated to provide you support and assistance for your post course enrolment queries.
You can contact 24/7 to your course instructor inside the course discussion table.
Anything Else?
Reach out to us via email or WhatsApp or Facebook Messenger or direct phone calls.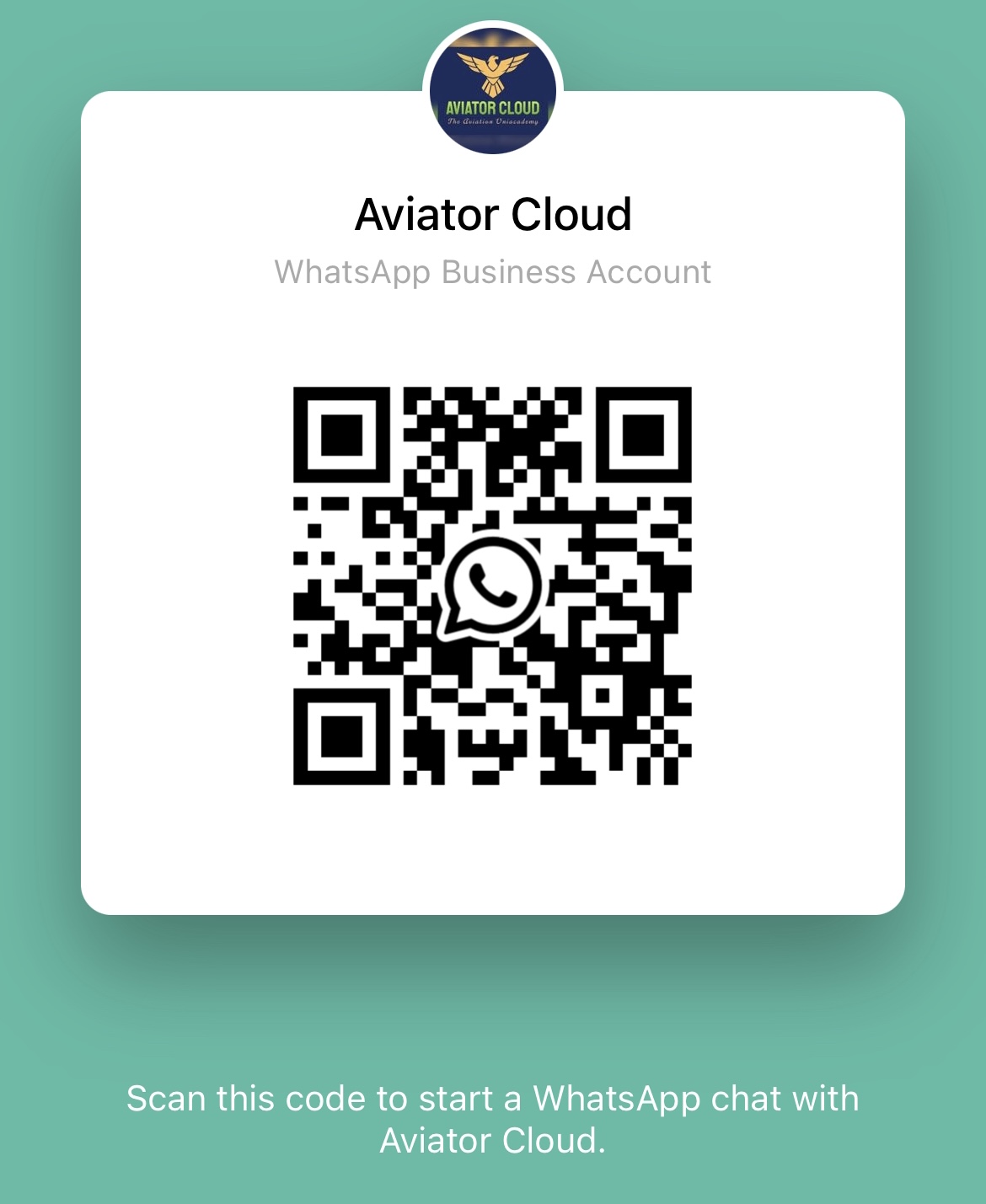 Scan the QR code on your mobile and chat directly with Aviator Cloud Course assistant for any query.
Your messages will be replied asap. Please note, due to high volume of queries, your replies may get delayed up to 1-2 hours.
Check your inbox to confirm your subscription
Disclaimer :
Aviator Cloud provides aviation tuitions and courses completely online. We do not provide any offline classroom teachings. This website is maintained by group of airline pilots and CPL holders. Aviator Cloud is an EdTech Start Up under AERO KNOWLEDGE SOLUTIONS PVT LTD.
For business opportunities contact [email protected]