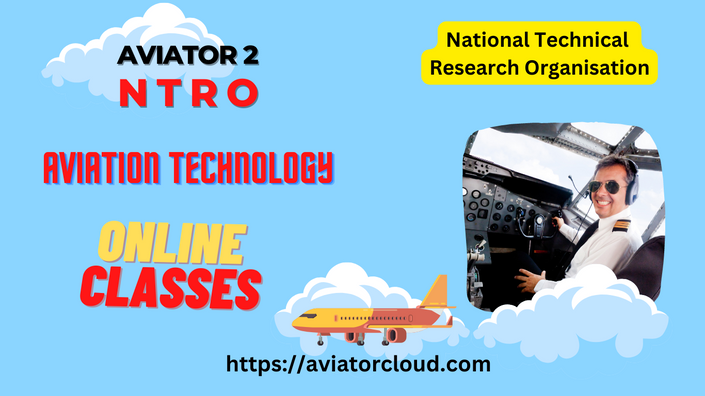 Aviator 2 NTRO - Aviation Technology Study, Syllabus & Preparation Course ( National Technical Research Organisation )
Aviation Technology Study Materials, Online Classes , Preparation Modules for NTRO Aviator 2 posts for B.Tech graduates.
Watch Promo
The National Institute of Electronics & Information Technology (NIELIT) invites ONLINE applications from Indian Nationals to be considered for direct recruitment to Aviator-II or Technical Assistant positions in NTRO. NTRO is an Organisation under the Government of India.
When I saw this notification, I was surprised to see the application criteria and the exam syllabus. For the post of Aviator 2, the qualification criteria are B. tech or M.Sc, and the exam syllabus is Aviation Technology. Besides Aeronautical Engineering, none of the engineering streams teaches any subject on Aviation technology. So, B.Tech candidates with Mechanical, Electrical, or other streams are in deep water to look for the required knowledge of Aviation technology. Though we at ''Aviator Cloud'' do not provide courses for Engineering job preparation, aviation technology belongs to our domain. For the last seven years, we have been teaching student pilots and pilot aspirants for different cadet pilot programs in India & globally and airline pilot exams. From the expertise of Airline Pilots, we are more suitable to provide study materials, concept lectures, MCQ, question banks, and other related stuff on AVIATION TECHNOLOGY that no different competitive engineering exam coaching can provide.

NTRO AVIATION TECHNOLOGY MOCK TEST PAPER IS OUT. JOIN COURSE FOR MOCK PAPER.
ESSENTIAL QUALIFICATION FOR AVIATOR 2 POSTS:
Subject/Field: For Aviation Technology
Bachelor's Degree in Engineering / Technology from a recognized University / Institute inElectronics / Communication / Electronics & Communication(Avionics) /Telecommunication / Applied Electronics & Instrumentation / Electrical & Electronics / Electronics (Microwave) / Power Electronics / Applied Electronics / Instrumentation & Control / Computer Science / Computers / Information Technology / Aeronautical Engineering/ Aircraft Maintenance Engineering / Mechanical Engineering / Mechanical Engineering and Automation/ Instrumentation/ Applied Electronics & Instrumentation / Mechatronics / Combination of two or more of above fields/ Passed Section-A & B Examination conducted by the Institute of Engineers (India), Kolkata in any of the above branch of Engineering;
OR
Master's Degree in Science in Electronics & Communication / Electronics / Applied Electronics / Power Electronics/ Mathematics / Applied Mathematics / Mathematics & Computing / Informatics/ Physics/ Applied Physics from a recognized University / Institute.
Desirable:
(i) NationalCadetCrops(NCC)'C'certificateofAirWing.

(ii) Qualification in the field of Aviation Operations/ Aero-modelling/ GIS related subjects/similar or related areas.
SELECTION PROCEDURES
Stage-I (Written Examination), minimum qualifying marks for UR are 40%, 35% for OBC/EWS, and 30% for all other categories.
Candidates who have been shortlisted based on their merit in Stage I (Written Examination) and reservation policy will only be called for Stage II (Interview) in a ratio of 1:3. (No of vacancies: No candidates).
A maximum of 50 marks is required for the Stage II Interview. Minimum qualifying marks for the unreserved categories will be 40% and 30% for those in reserved categories.
Final selection for the position is subject to fulfilling any requirements regarding physical, medical, educational standards, etc. For Medical Fitness, a candidate should be aware that 'Color Vision Deficiency" is considered one of the reasons they are 'UNFIT' to be appointed to any of these positions. Candidates should also be aware that the Aviator-II post requires candidates to meet specific requirements regarding their physical medical standards. Hence while applying for the post of Aviator-II, candidates must ensure that they fulfill all the needs of the said post. Further, measurement of physical standards and medical tests of the candidate(s)empaneled for selection to the position of Aviator-IIshall be carried out, in order of their merit, as required.
Success in the examination confers only the right of appointment if Government is satisfied after such inquiry/verification, as may be considered necessary, that the candidate is suitable in all respects for appointment to the service/post.
The authority will verify the information furnished by the candidates during online application/registration concerning their original documents. During such verification of documents, if any information provided by the candidate at the time of online application/registration is found wrong/suppressed, their candidature will be canceled/rejected immediately. No appeal or representation against such cancellation/rejection of candidature will be entertained. The candidates must ensure they have furnished correct information during the online application/registration.
Candidates will be placed in order of merit in each category based on their combined performance in Stage I (Written Examination) and Stage II (Interview) for that respective post. The order of their merit will then be determined by applying the following criteria one after the other until the tie is resolved.
(a) Marks on Stage-I.
(b) Date and place of birth for older candidates.
(c) Alphabetical ordering in which names of candidates appear.
If necessary, the NTRO authority shall use an appropriate method of normalization to maintain a standard merit list among the candidates for the position of Technical Assistant.
Suppose there need to be more candidates to fill the reserved vacancies for Technical Assistants in a subject/field of work. In that case, such vacancies will be filled by candidates from the same reserved category in another subject/field.
A mere selection only makes a candidate eligible for an appointment if the candidate is medically fit to accept the position.
WHAT WE OFFER ?
. Online Classes on Aerodynamics & Radar
. Study Materials , Text books , Class Notes
.
.
.
.
AVIATION TECHNOLOGY COURSE SYLLABUS DETAILS for NTRO exam.
Physics world and measurement. Kinematics ( Motion in a straight line & Motion in a plane ) , Laws of motion , Work , Energy and Power. Motions of systems of particles & Rigid body, Gravitation , Properties of bulk matter , Thermodynamics, Behaviour of Perfect Gases and Kinetic Theory of Gases, Oscillation & Waves, Electrostatics , Current Electricity, Magnetic Effect of Current & Magnetism, Electromagnetic Induction & alternating current, Electromagnetic Waves, Optics, Dual Nature Of Radiation & Matter, Atoms & Nuclei, Electronic Devices.
RADAR , NAVIGATIONAL AIDS, Electronics Communication.
AERODYNAMICS.
Sets, Relations & Functions, Trigonometric Functions, Complex Numbers and Quadratic Equations, Linear Inequalities, Permutations & Combinations, Binomial Theorem, Sequence & Series, Straight Lines, Conic Sections, Limits & Derivatives, Statistics , Probability , Relations & Functions, Inverse Trigonometric Functions, Metrics, Determinants, Continuity & Differentiability. Applications of Derivatives, Vectors & 3 Dimensional Geometry, Linear Programming, Probability , History of computers and their classification, Data Structure & Algorithms, Operating System, Database Management system, Basics of Networking and cyber security, Mental ability and reasoning.
Refer to Govt Site HERE
Why should you join this course?
As a B.Tech graduate in core subjects, we understand that you have no prior knowledge of aviation because that was outside your Engineering syllabus. But 80% of your Aviator 2 exam is based on Aviation Technology. Our NTRO Aviator 2 Online Preparation Course for Aviation Technology will try its best to provide you with the necessary concepts, study materials, books, and other related stuff to make you best prepare for the exam.
WE ARE UPDATING THE LATEST SYLLABUS. IT WILL BE READY BY 31ST DECEMBER.
Your Instructor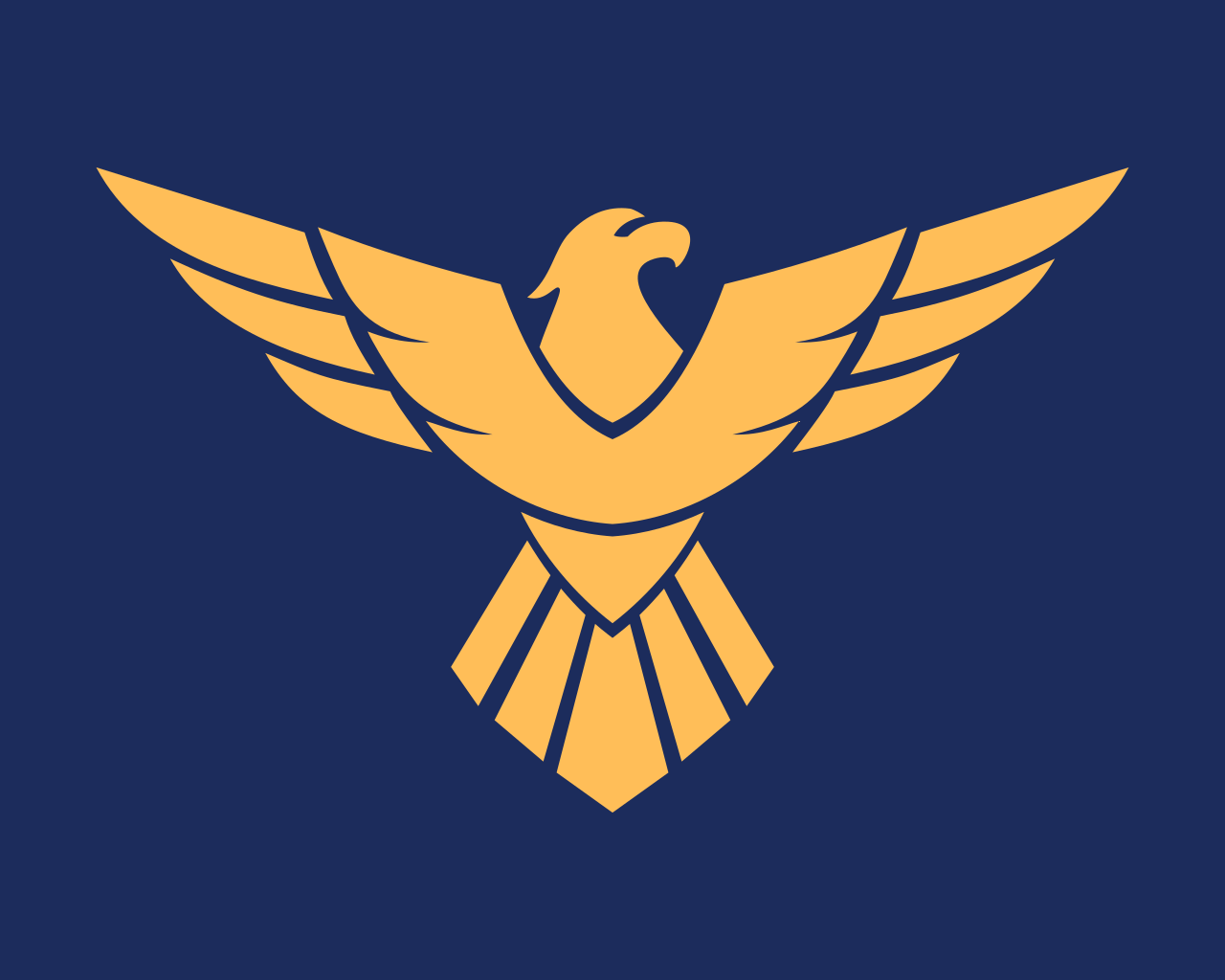 Course Curriculum
RADAR Principles for NTRO Exam
Available in days
days after you enroll
NTRO Aviation Technology Mock Test Series
Available in days
days after you enroll
NTRO Aviation Technology for Aviator 2 - Preparation Course Information.
Available in days
days after you enroll
Frequently Asked Questions
When does the course start and finish?
The course starts from 27th December 2022 and goes upto March 2023 till the Aviator 2 NTRO exam. After the written exam, we will proceed for the interview preparation as well with the selected candidates.
How long do I have access to the course?
You'll get a flat access of one year for this course, though you have only 3-4 months for the exam in next year.
What if I am unhappy with the course?
We would never want you to be unhappy! If you are unsatisfied with your purchase, contact us in the first 30 days and we will give you a full refund.
Disclaimer: This is a preparation course and has no connection with NTRO. We never guarantee your selection to NTRO as Aviator - 2. The syllabus we provide here is not approved by NTRO or any authority. The aim of this preparation course is to provide you aviation concepts and study materials.
Dear Students,
For live discussion and interaction with other students, we have created Telegram Group.
All our paid students are invited to join in the Telegram Group.
Rules :
Please do only exam related conversations.
You can ask doubts , and get in touch with your course instructor anytime.
Share and collect NTRO Aviator 2 Exam related live updates, syllabus , sample questions, and more.
NTRO AVIATOR 2 TELEGRAM GROUP - ( Link inside the course )
If you do not have international credit card, chose the payment option below via INDIAN GATEWAY to pay with Debit Card / Google Pay / PhonePe. For help, contact us.